Covid-19 has disrupted health systems around the world and threatened access to essential health care services, particularly for women and children. The well-being of mothers and babies depends on their continued access to these services. the BOOST Presents three-part podcast series Innovating in a pandemicfeatures leaders on the front lines of the Covid-19 response from around the world who share their experiences and strategies to maintain essential maternal, newborn and child health, family planning and reproductive health services (MNCH/FP/SR ) in the face of the pandemic.
The recently released third and final episode looks to the future, one in which Covid-19 is an ongoing dynamic affecting MNCH/FP/RH programs, and where the next big wave, or a new pandemic, could be at hand. around the corner.
Dr Queen Dube, Chief of Health Services at the Malawi Ministry of Health, and Dr Babatunde Olatunji, Executive Director of the Oyo State Primary Health Care Board, explore what adaptations and innovations arising from the pandemic have the potential to become permanent elements of MNCH/FP/RH programs and whether disruptions from the Covid-19 pandemic can have a positive effect on the country's progress in improving maternal, newborn, child health and the teenager.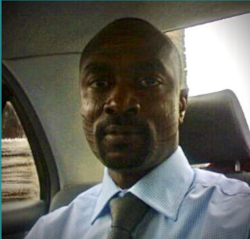 Dube discusses the "positive disruptions" of Covid-19, including the availability of funds, widespread use of data collection, multisectoral collaboration around a goal, and health system prioritization, which could prove to be positive forces if apply to country-level MNCH/FP/RH Programs.
Olatunji explains how Oyo State was a flashpoint in the early days of Nigeria's fight against covid-19 and became a leader in its response to the pandemic.
The state was proactive in implementing a local community-led response and upgrading existing facilities for sustainable investment. Olatunji led that charge and discusses the lessons Oyo State has learned, particularly about prioritizing quality of care at the facility level.
Did you miss the previous two episodes? Connect by clicking here!
About Mail & Guardian Sponsored Stories
Mail & Guardian sponsored stories are produced in association with paying partners. If you would like to speak to our team about producing and publishing high-quality content on our site, please contact us at this email address.